Wedding Caterer
---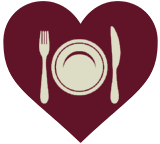 As you stand on the precipice and you begin to jump into the deep waters that we call wedding planning, it will not be long before you being to understand how crazy things can get in a hurry. That is why we strongly recommend that you hire a professional wedding planner as one of your first decisions. A great planner can help you with every aspect of your wedding and give you wonderful advice as to which avenue to take next. One of the areas that a planner can help you with the most is your choice of a professional wedding caterer. Your caterer ranks right up there with your entertainment in terms of importance to your wedding day. After all, everyone loves to eat and to eat well. So, if you you make the right choice, you and your guests will be enjoying one of the most awesome meals that anyone has ever been served. You are probably wondering how in the world do you make the right choice. You must start early in your search. The really good ones get booked fast. As you journey through the Reno area, be prepared to ask a lot of questions of all of your potential caterer. There is really no way around this, it is part of the hard work that comes along with looking for the best vendor that you can find. Here are some areas that you will want to probe into when you meet each potential candidate.
This is no slight on anyone, but let's face it, there are some fabulous wedding caterers and there are some very poor wedding caterers and everything in between. Even though this step is not absolutely necessary, we highly recommend that you look for a caterer within 20 miles of your wedding venue. This will simplify everything for everybody. Do a Google search for "caterers in the Reno area." Start checking out some individual websites and check out their portfolio. Look a their menus that they have cooked and served. Do they have a specialty in terms of cuisine? Is this one of your favorites or does it fit with what you had in mind? For the candidates that look promising, ask them for a face to face meeting.
It is interview time. Take each and every interview very seriously. Talk about their experience. How long have then been in business? What do they like about being a wedding caterer? If anyone tells you that they have limited experience, cross them off of your list. This is too important for a newbie. Will they need to obtain permits for your venue? Do not be shy about sharing your budget with them. Also, tell them how many guests will be attending. Can they offer any suggestions as to how to set up or what to offer your guests? You will want to participate in a tasting. Sample anything you are going to serve. Do they allow customization of the menu or are they set in stone? What kind of packages do they offer? Will they be providing and setting up the tables? What about the table décor? These are those details it is better to be sure about now than to have a problem later. Will they be providing the linens, glassware, plates, and even furniture? If not then you will need to make other arrangements if necessary. Can you bring your own alcohol? Would this be to your advantage?
Talk about the number of servers that they usually provide to a wedding of your size. How do the servers dress usually? If you don't like this response, discuss it and what might be changed. What is their services going to cost you? Check out the line item costs. How long does it usually take for them to set up and tear down? Will you have to put down a deposit to reserve their services? Are there any hidden fees? Our hope for you is that after all of this great footwork, one particular candidate should emerge as the professional caterer for your reception.
Back to the Wedding Guide