What We Provide
---
Reno Limos and Lake Tahoe limo rentals has provided quality limo service in the Reno area for a multitude of years. Our years of experience have given us the tools necessary to provide the best service to each and every client, and we would be honored to add you to the ranks of happy customers! You might think that all it takes to provide limo service is a limo and a driver, and while it may appear that way on the surface, there is actually much more involved in providing the standard of service that we here at the top limo service in Reno provide. We like to refer to ourselves as a provider of luxury cars and luxury limousine transportation services.
It all starts with our customer limousine services agents, the friendly people you'll speak to when you first contact us. Our agents will be able to give you pricing, explain our booking process and our policies, and answer any questions you might have. They're also available 24/7 so you can reach out any time you'd like! Next, we have a dedicated team that keep our vehicles clean and in proper working order, checking the TVs, and stereos and stocking the coolers with ice. That brings us to the limos themselves - our vehicles are top-of-the-line and full of state-of-the-art features that will make your celebration spectacular. Finally, our chauffeurs are always on time, in proper attire, and very friendly and accommodating.
We service our party bus rental and limousine service clients for any event that fits their needs. We can do small private car service trips for clients who need Reno airport transportation at Reno Tahoe international airport or we can do large party bus rental, mini bus, charter bus group trips for events like birthday parties, bachelorette parties, bachelor parties, wine tours, and sporting events. We also provide any type of business services if you are in need of a reliable company with reliable company for corporate events and businss outings that require limo service or limo bus service.
When you're ready to book a luxurious Reno limousine, just give us a call! Our prices are affordable, but in order to give you accurate pricing, we ask that you call us with a few details. This is because there are factors that affect pricing, and in order to find you the best deal we'll need to know what factors to consider (date, time, etc.). Specifically, what we need to know is the following: when you're going to need transportation, for how many people will you need transportation, and for how many hours you will need transportation. We will be able to give you a 100% risk free quote and you'll be thrilled with our service.!
There's so much that goes into preparing for the perfect limo experience, but all of that goes on behind the scenes so that you don't have to worry about a thing. We keep our vehicles maintained in perfect working order, in like-new condition for the life of the vehicle, so that your fuel costs remain low and your ride remains smooth as glass. We clean and inspect the vehicles after each and every trip, and we do not allow smoking in our vehicles at all, which keeps them super clean and fresh smelling. Where other companies will unpleasantly and unapologetically pull up with torn seats and unwiped spills, we will actually fully reupholster the seats before we'd dream of doing that, and we clean the vehicles after each trip to make sure that they are absolutely perfect. We want you to feel at home with us, and that means clean comfort and glitzy glamour all in one. For those looking for a limo experience outside Reno you are in luck. The best options for limos are Grand Rapids Limo Service.
There are so many exciting destinations in the Reno area, many of which are the casinos! We particularly enjoy Harrah's Reno Hotel & Casino, Grand Sierra Resort, the Silver Legacy Resort & Casino, Peppermill Reno, Eldorado Reno, Atlantis Casino Resort Spa, Club Cal Neva, the Sands Regency, and Gold Dust West Casino. Where else can you get your gambling fix and enjoy the golden glitz and glamour of the strip? It's beautiful and inspiring, especially if you win big! But beyond the casinos, there's also the National Automobile Museum, the Wilber D. May Center's arboretum and botanical gardens, Idlewild Park with their beautiful rose garden, Sierra Safari Zoo which is a seasonal delight, and of course that famous Reno Arch, arching across Virginia Street at Commercial Row. There's just so much to see and do here, and we would love to be the one to take you to all of your most desired destinations.
It is with confidence and certainty that we say, you'll be thrilled with your Limo Reno experience. You see, everyone in our organization is immensely dedicated to providing you with not just a limousine. We all exhibit a profound dedication to doing whatever it takes to ensure that you're not simply satisfied, but absolutely delighted with the experience we've delivered to you. Our staffing is setup to work around the clock, if necessary... So no matter the time or day, we are able to accommodate whatever you'd like your Reno Limousine for. We're really here 24/7 to take care of all your needs, so please don't hesitate to call. You'll be certain to love our chauffeurs too. They are the quite simply the best of the best in our area... Bar none. Your time with us will be a world class Limousine Reno experience! Give us a call to get it started today.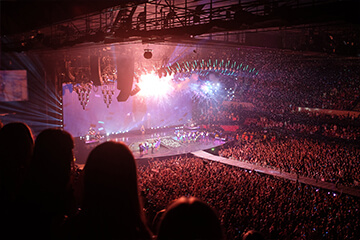 Our Fleet
---
Our vehicles will surely meet and exceed all of your expectations! We take pride in the cleanliness and presentation of every single one of our vehicles, not to mention the amazing features we have on each. Our coolers are always cold, the lighting is always working, the stereos always booming - each and every feature will be ready for use when you step on board! Our diverse fleet is not only limited to standard Reno limo services but we also have vehicle party buses, tour buses, mini buses, coach buses, and stretch limousines if you have a large group. For those with a small group or in need of an airport transfer we have town car service, luxury sedans, cadillac escalade SUVs.